Saint Patrick's Day Parade Pins for Honorees
To Buy all 4 Pins Above
2008 Limited Edition Saint Patrick's Day High Quality Parade Lapel Pins
Many honorees have asked us if we could get Saint Patrick's Day Parade pins for their friends and family for their special day. Well we did! For a limited time only you can purchase 1 inch pins in 5 different designs. It is on a first come fist served basis. These pins are limited in quantity and will sell out quickly at these prices. The will be sold in lots of 100 at $3.00 each plus shipping and handling. (300 pin limit) Order yours today they will sell out in a few days.
All pins will be the Saint Patrick's Pin, it will be 1 inch in size with the following words on the bottom of pin.
1)
Grand Marshal (special order)
2)
Irishman of the Year (special order)
3)
Happy St. Patrick's Day
4)
Pin just with St. Patrick's (no wording)
5)
AOH Pin (A.O.H. Ancient Order of Hibernians) 1 1/2 inch
100 x $3.00= $300 -- 200 x $2.50= $500 -- 300 x $2.25= $675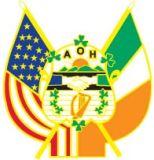 New AOH Pin order today
to purchase 1 AOH Pin (Add to Cart)
To purchase 100 pins from any of the five Collector pins above
(Buy Now)
If interested please email [email protected] and a invoice will be sent to you within two days. Please indicate the pin and the # of pins you would like to purchase, please include your name, address, and telephone number in order to get an invoice. The method of choice is Pay Pal. Money Order, Credit Cards are accepted.
Great for collectors. Wear your pins on sashes, hats, jackets, lapels, dresses, and coats.
Representing the best of St. Patrick Day.
Attention: bands, pipers, and step dancers, or large groups, you can order in volume at discounted prices too.
Individual St. Patrick, Step Dancers, Bag Pipers, St. Patrick Cathedral pins or gift certificates. Collect all 4 pins.