2011 Ocean County New Jersey
Saint Patrick's Day Parade














Saturday, March 12th, 2011 at 12 noon
A list of all Saint Patrick's Day Parades in New Jersey (NJ)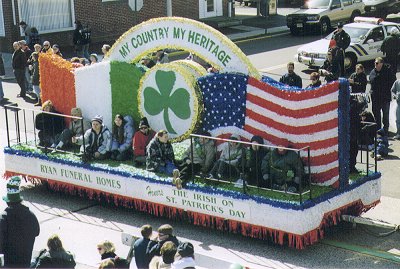 SEASIDE HEIGHTS -- For the 27th year, Seaside Heights will be blanketed in green when the Annual Ocean County St. Patrick's Day parade kicks-off on Saturday March 12th on the Boulevard in Seaside Heights at 12 noon with a rain date scheduled for the next day. John Sweeney, Lavallette, parade coordinator invites community groups to participate in the celebration by joining the line of march which is only 1- 1/4 miles long starting at the Seaside Park border and ending at Sampson Avenue.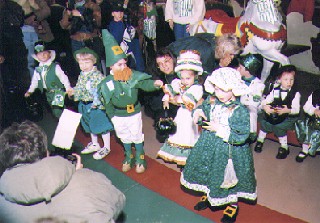 Community groups are invited to join the 1-1/2 mile line of march, which lasts about one and half hours, and should register now. The parade " Our goal is to have the best parade not the longest" says Sweeney " and so far we've been able to do just that." What makes the parade so exciting? Hummers, Drummers and Mummers for sure and even a green Army National Guard helicopter, have in the past graced the parade with an air of importance and festivity. Bagpipes, dancers, and many school bands, and other musical groups from the county, with some from as far as Philadelphia and Boston have provided excitement and pageantry.
Kevin Donahue and Tom King of Toms River, parade co-chairmen, said it takes more than 40 parade marshals to usher so grand an event down the main Boulevard of Seaside.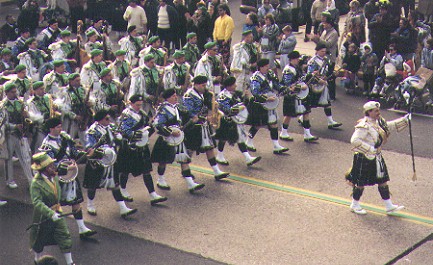 "We have a great relationship with the Columbus Day folks and we help each other out" said Donahue. Adds King "The Parade keeps growing and to keep it under two hours takes organization so we could always use more parade marshals. Anyone interested should contact us."
"This is a great way to spend the day at the Jersey Shore" says Ocean County Freeholder Director and Tourism Liaison Joe Vicari. "Not only is the parade Ocean County's centerpiece for Irish celebration it's the event that signals the start of spring and the summer tourism season. The event provides a great opportunity for spectators to make arrangements for their summer vacation accommodations as well." Vicari said. " It's impressive to see Seaside Heights and Seaside Park cooperating for years to bring joy to so many people with a parade that's been ranked in the top 200 events in the Nation."
There's lots to do before and after the parade including attending the traditional Irish Mass at Our Lady of Perpetual Help on the Boulevard and Grant Ave. at 10:00AM. " There will be plenty of parking but get here early to avoid delays. There are a lot of places to have breakfast, lunch and dinner." says Maria Murica Seaside Heights BID executive director. There are places to stay and things to do and, weather permitting, a lot of the boardwalk attractions are even open.
Groups and organizations interested in marching should call Joe and Stacy Palmieri Parade Group co-chairs at 732-929-4826. Sponsors should call Sponsor Chairperson, Vanessa-Cherry Eytan at 732-773-9892. For more information call John Sweeney Parade Coordinator at 732-830-1847