2007 - 246th New York City Saint Patrick's Day Parade















2006 Slide Show of the NYC Saint Patrick's Day Parade

Over 500Photos
Saturday, March 17th 2007
Starting @ 44th Street and Fifth Avenue @11:00 a.m.
The Solemn Pontifical Mass at St. Patrick's Cathedral
50th Street and Fifth Avenue @ 8:30 a.m.
2003 Photos

>Page 1

>Page2

>Page3
2002 Saint Patrick's Day Photo's

Page1

Page 2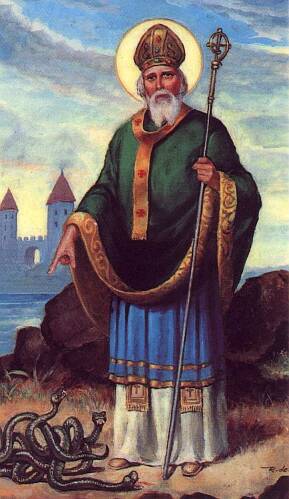 The Saint Patrick's Day Parade starts at 44th Street & 5th Avenue. It travels north on 5th Avenue to 86th Street, then travels east on 86th Street to 3rd Avenue.
Getting There Take any subway to the Midtown area between 42nd and 86th Street | Walk to 5th Avenue | Do not drive
The first St Patrick's Day parade in New York City was held in 1766 organized by Irish soldiers serving in His Majesty's service. City folk marched for any and all reasons back then, usually organized along fraternal, trade or military organizational lines. The early St Patrick's Day marchers would form up at their parish churches or their organizations' headquarters and march to the Old St Patrick's Cathedral (now at Mott and Prince Streets). The Archbishop greeted the groups, dignitaries and politicians addressed the crowd and the marchers dispersed in search of a bit of St Patty's Day pleasure.
As the City moved uptown so did the parade, marching to the far reaches of the City and the site of the new St Patrick's Cathedral on Fifth Avenue and 50th Street. Today's parade starts at 42nd Street and marchers travel north to 86th Street. It is customary for the New York Archbishop to review the parade in front of St Patrick's.
The St Patrick's Day Parade is one of the few remaining where no cars, floats, buses, trucks or other vehicles are allowed. People march, march, march up Fifth Avenue, led by members of the 165th Infantry (originally the Irish 69th Regiment of Fighting Irish fame). Sponsored by the Ancient Order of Hibernians, the more than 150,000 marchers are members of various Irish societies from New York and around the country; many Eire-based societies make the Atlantic crossing to trek the two miles uptown. Large contingents include the Emerald Societies of the New York City Police and Fire Departments, and any politician running for office within a 50-mile radius.
Viewing the parade is a snap. It starts 11:00A at 42nd Street and makes it way up Fifth Avenue to 86th Street. There is no best place to see the parade, though the Archbishop usually greets the marchers at St Patrick's Cathedral. Take any subway to Midtown and walk over to Fifth Avenue. Don't try to drive; you won't get very far. Similarly, traffic is affected on all streets surrounding the parade route; a bus will get you nowhere fast.
Last year's parade is a tribute to those New York City fire fighters and police officers who gave their lives in the World Trade Center attack. Cardinal Edward M Egan, Archbishop of New York and the grand marshal of the parade, will walk up the parade route, then return to the Archbishop's usual spot, greeting parade marchers in front of St Patrick's Cathedral. At about 11:30P, Cardinal Egan will call for a moment of silence, in remembrance of the 9-11-01 victims.
2003 Photos

>Page 1

>Page2

>Page3
2002 Photo's

Page1

Page 2

Page 3

Page 4

Page 5

Page 6