2010 Glen Cove Saint Patrick's Day Parade














Sunday, March 21st, 2010

A list of all NY Saint Patrick's Parade in the State of New York (NY)

Have your Parade in HD Video. Your parade committee deserved it!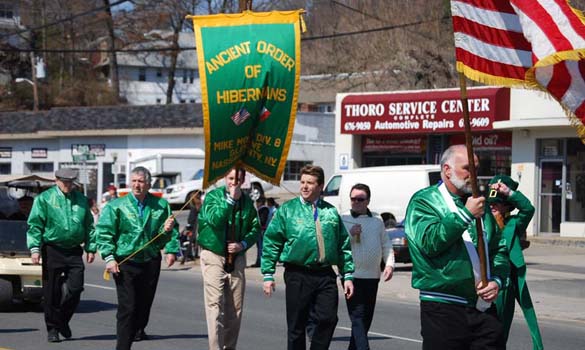 Find your parades by State NJ, NY, MA, CT , PA
(Sponsors Needed Click Here for additional information.)

NY Saint Patrick's Parade in the State of New York (NY)
The Glen Cove St. Patrick's Day Parade Committee, formed by the Glen Cove Hibernians, are the sponsors of the Glen Cove St. Patrick's Day Parade.
The parade has grown to be the largest annual parade in Glen Cove and a civic celebration that is eagerly awaited each spring by all residents of the North Shore and the entire Irish community of Long Island.