2010 Conshohocken Saint Patrick's Day Parade














Saturday, March 13th, 2010 2:00 PM Start
Saint Patrick's Day Parade in Pennsylvania (PA)
Grand Marshal's Ball
March 6th, 2010
Jeffersonville Golf Club
2400 W. Main St
Jeffersonville, PA 19403
6:00 PM Start
The parade will be on March 14th, with a 1:00 pm line-up and a 2:00 pm start at 11th Avenue and Fayette Street in Conshohocken (see map below). The route is along Fayette St from 11th Ave to Elm St (all downhill). It will end in front of the Washington Fire Company.
Note that shuttles will be leaving from AOH Hall to the parade site. The last bus will be leaving at 1:00 sharp.
Please wear black pants and shoes along with your Division Jacket. If you don't have a division jacket you are still welcome to participate.
We are in need of Parade Marshals to line up the participants in the parade. Contact 610-666-1989 if you wish to help out or for any information.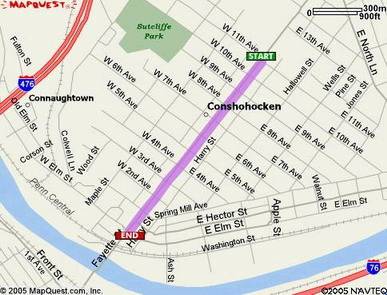 Location: Fayette St., Conshohocken
Saint Patrick's Day Parade in Pennsylvania (PA)